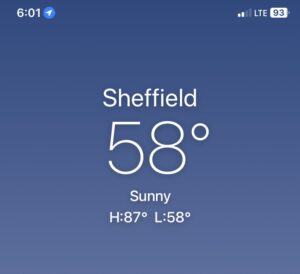 Courtesy of a couple vacation days, I found myself making some casts on The Canal for the fifth consecutive day. The stretch that I chose had been on my list since I started fishing the waterway two years ago. I'd seen positive reports from a skilled angler on social media over the years, but he also reported that sometimes the spot can be hit or miss. I found it to be a miss and as a result spent vastly more time exploring than fishing before the long day was over. Excuses, stats, and notes below.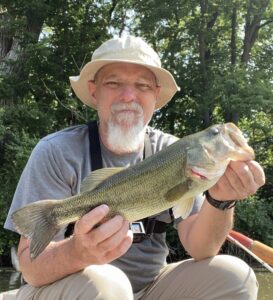 9:56am – Top Bass at 2-4 (18″) on a spinnerbait
Stats
Date: June 20
Location: Hennepin Canal
Time: 6:05am-8:50am
Totals: 4 bass
Weather: Sunny/calm to breezy, 58-80F
Lures: War Eagle Spinnerbait (chartreuse/white) with a BPS XPS double tail grub trailer (gold shad) –3 bass, Booyah Buzzbait (black) – 1 bass
Top Bass: 2-4 Spinnerbait
Top 3 Weight (only 3 at 12" or better): 4-10 (2-4,1-7,0-15)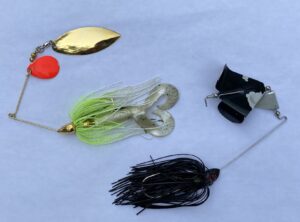 Winning Lures
Notes and Nonsense
Water Conditions – We use a saying around home that "you get what you get, and you don't throw a fit." And that summed up my mindset upon seeing the dingy water clarity and abundance of nasty, unhealthy looking surface weeds. But I was there and determined to take my shot at fooling a Top 5. I came up short on that goal as I only managed to fool four bass with three being keepers. A late 2-4 kind of saved the day but I still have some work to do which would require a return trip. If/when I do, it would likely be earlier in the year before the weeds get bad. As far as a fall revisit, I understand that floating leaves make for a hassle.
Frog Saga – The frog futility continues as I had three blowups on the topwater presentation with zero hookups. I even followed up one strike with my "can't miss" Senko offering and came up empty. I do believe that I may be cursed.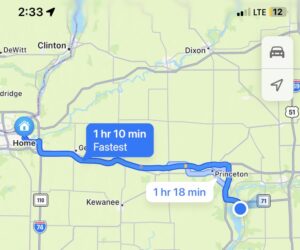 Exploring – My initial thought after struggling on The Canal was to visit the nearby Mautino State Fish & Wildlife Area. However, bright sun and hot temps pushed me to do some on the road exploring for future options on the water. Before the day was done, I had driven the entire stretch of The Canal to the furthest east access I could find at Lock 2 in Bureau Junction. But I wasn't finished yet. Just across the Illinois River lay a place called "Hennepin-Hopper" (aka the Sue and Wes Dixon Waterfowl Refuge). I've seen and read many fish stories about the area and was enthused to see it with my own eyes. I anticipated it being weedy based on past reports, but I wasn't quite prepared for the vast expanse of lilypads that lay before me as I stood at the ramp. Maybe someday, but not looking like in the summer.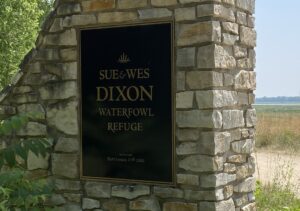 While not much of a fish story from the time on the water, my drive and walk tour of unexplored stretches of The Canal was enjoyable. I made notes and took pics and video for future reference as it looks like there are plenty of fish stories just waiting out there off the beaten path. Maybe someday, but for now one more report to post from the Knox County strip mines, hoping for a fishing hole reunion tomorrow, and plenty of stats and recaps to come. Stay tuned and talk to you later. Troy