Every once in a while you land a bass that provides a clue as to what the fish are eating. It may be the telltale fish tail indicating a baitfish meal or perhaps the hairlike antennae in the throat that signify a crawdad dinner.
This catch was of the latter persuasion and there was no doubt what it had for breakfast as shown in the video below.
Pretty crazy stuff when considering that this bass was geared up for another meal before finishing the previous one. And this fish sure didn't care where that next bite was coming from in light of bottom dwelling prey for breakfast and the immediate attack of a topwater bait on my catch. Kind of fun and a bit of insight into what these predators are really all about. As tough as they can be to fool sometimes, they are built to kill and are quite effective at doing just that throughout the water column.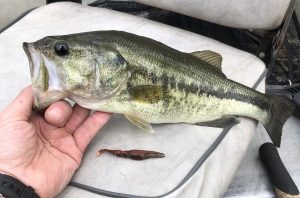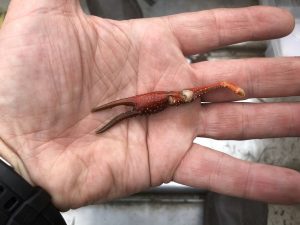 Back again tomorrow with further proof of that aggression and an additional bit of odd behavior courtesy of another piece of interesting fishing footage. Talk to you later. Troy