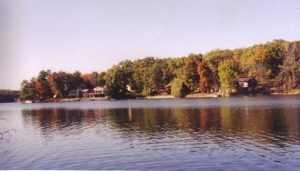 Some things change, some things stay the same. That's life and yes, it is even reflected in a fishing flashback from 20 years ago this week.
Some things change…
LBCC – In 2000, I was a member and homeowner at Lake Bracken Country Club where this outing took place. The last time I fished Lake Bracken was 2008, nearly 30 years after my first visit.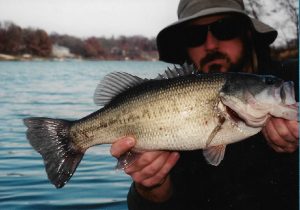 1:31pm – 19″ and 4-1 on a crankbait
Two Man Boat – These fish were landed while fishing out of our old two-man bass boat that I kept on my dock. A number of years later I gave it to a young family friend who was nearing his teens. Same kid has now graduated college and just got married last month.
Appearance – Twenty years removed, it looks like a Just For Men and Rogaine combo commercial in these pics.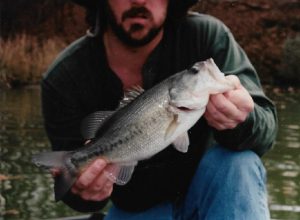 1:40pm – 15 and 1-15 on a crankbait
Habits – The pics also appear to include a cheek full of David Sunflower Seeds as I had stopped making Levi Garrett commercials quite a few years prior.
Some things stay the same…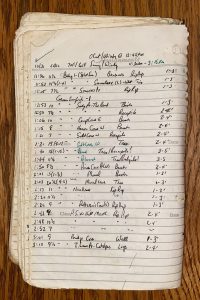 Log – Still documenting fish all of these years later with a few additional wrinkles. One of those is what you are reading right now as I have been an official blogger for over ten years. Frequent social media posting and an occasional dabble into YouTube have also added to the fun.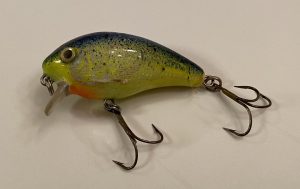 Lure – Would you believe that the only lure that I needed on this day still resides in my tackle? May just have to bust it out in 2021 as my recent Baby 1- crankbait offerings have been other patterns.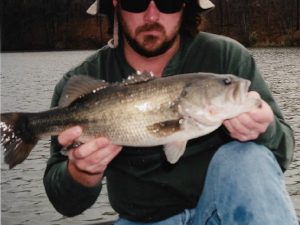 2:03pm – 20.5″ and 4-2 on a crankbait
Lid – Due to some Floppy Hat V2.0 issues this summer, I reverted back to Floppy Hat V1.0 to finish out 2020. It's more than a little worse for wear but still "lucky".
By the way, tricking a pair of four-pounders made for quite a treat on that Happy Halloween afternoon twenty years ago. And the sense of accomplishment and gratitude from landing a good fish (or two) is something that will never change. Talk to you later. Troy