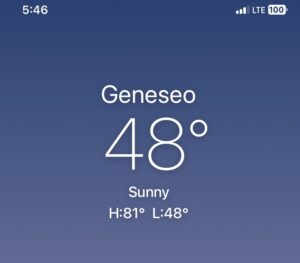 After success on two new waters two days prior, I set out again for an unfished stretch of The Canal. My mission was twofold; establish an initial Top 5 for the pool and decide if the spot would be worth another visit.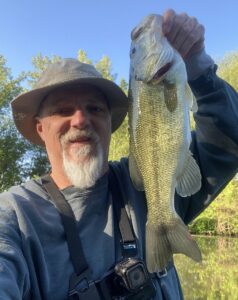 7:20am – Top Bass at 2-7 (17.5″) on a buzzbait
Stats
Date: May 27
Location: Hennepin Canal
Time: 5:55am-9:10am
Totals: 8 bass
Weather: Sunny/breezy, 48-65F
Lures: Booyah Buzzbait (black) – 4 bass, 5" Yamasenko wacky rig (perch) – 3 bass, War Eagle Spinnerbait (chartreuse/white) with a BPS XPS double tail grub trailer (Houdini) –1 bass
Top Bass: 2-7 Buzzbait
Top 5 Weight: 7-8 (2-7,1-7,1-4,1-4,1-2)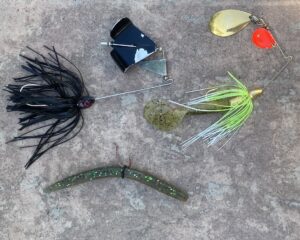 Winning Lures
Notes and Nonsense
The Launch – Some may lament the lack of actual concrete or gravel boat ramps on The Canal, but you won't hear me complain. With a little effort, you can get a car top or truck bed boat or kayak in the water. That said, remember that gravity works more to your advantage going downhill. On this trip, I got into a spot where I got the boat into the water but wasn't so sure that I could get it back out. As a result, I found an easier spot at the end of the day which required a longer drag back to the truck. Kind of created a new saying for me that "there is more than one way to launch a boat." Oh yeah, also watch out for the poison ivy.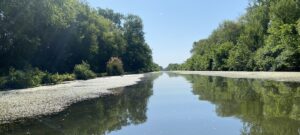 Weeds – Three of the stretches that I fished in my four days on the water featured a ridiculous amount of shoreline aquatic vegetation. While it does vary, several width descriptions of The Canal generally cite it as being ninety feet wide. Using that as a gauge for the waters I fished, then about sixty feet of that span were weeds with a thirty-foot open water channel down the middle. This provided plenty of cover for the bass to hide and eliminated open water casting access to the sparse collection of wood along the banks. Determining targets in such conditions tests my mettle as it is hard to pinpoint something different when everything looks the same.
Texting my friend, John, and confessing my imitation amphibian ineptitude
Quote of the day:
"I am the worst frog fisherman in Canal history."
Based on the description and picture above, you'd think that an angler would have a heyday with a topwater frog. And I see the photos and descriptions on the internet that boast of quality catches with such presentations. But for the life of me, I cannot get bit even though I toss a frog in all the places that any frog in its right mind would not go. As a result, I was talking to myself on the water uttering the above phrase. I'll keep plugging away as I should, but I am all ears if anyone has any pointers.
Returning to my intro for this report, I was successful in getting my initial Top 5 from some new water. I'll admit that I give myself a pat on the back when I achieve that goal, but I still fell short of my ultimate double-digit weight target. This leaves me pondering a return trip to find the boost I need from my 7-8 Top 5. As of now, I would say not this year as I have other stretches of The Canal that are calling my name to establish a Top 5. The reports from two of those stretches are headed your way next. Talk to you later. Troy