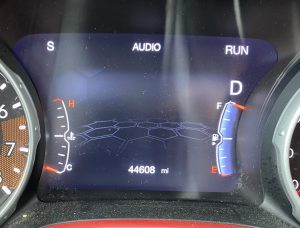 November 29 at 8:30am leaving the Quad Cities, IL
Well, I haven't done much of anything here on the blog for a while. Just busy these days and actually think that I am still recovering from this Texas trip which started the month. I have never been much of a traveler and I have certainly not gotten any better with age. Enough about reality, let's take an overdue escape. An overdue trip tunes to come but first up is a Texas blurb and slideshow below.
My work detail consisted of a stop in north central Arkansas to install some IT gear before proceeding to south central Texas for round two of the same. Having to haul a fair amount of equipment meant driving rather than flying, which is just fine for a guy who prefers to be closer to the ground. Such a mode of travel also allows for packing along some fishing gear in the event that I have the time to wet a line.
Several waters were on my radar as I planned my route. Greers Ferry Lake was only minutes from my first stop in Arkansas but a long work day and short daylight kept me from a visit.
Grapevine, TX too early and too big of a hurry, just saw the outside
I overnighted in Grapevine, Texas, a Dallas suburb, right next door to a Bass Pro Shops. The store sat on the banks of Lake Ray Hubbard which was being beaten by gale force winds. Beyond the wind, I still had a five hour morning "commute" to work and no permit so casting did not materialize on this water, either.
Next choice was the Guadalupe River near Seguin, TX and only minutes from my work destination. I took a peek one evening finding the access decent and deserted but I had yet to obtain my permit. After getting two days' worth of non-resident permits I hit the spot again only to find it packed with anglers leaving me no room. Instead, I headed 30 minutes north to New Braunfels, TX where the water on the river was too shallow. I spent my half hour before sunset just walking the bank in a local park and enjoying some fresh air.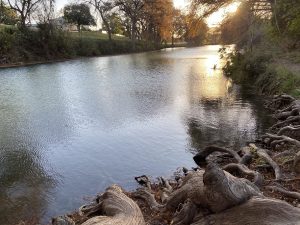 Guadalupe River, New Braufels, TX – scenic but shallow
I had considered Grand Lake o' The Cherokees in northeast Oklahoma on my ride home. I thought it would be cool to chase a bass on the site of the 2013 and 2016 Bassmaster Classics. However, a late start on the road, short days, cold weather and a desire to take the shortest route home eliminated this destination.
In the end, I selected Lake Fork which lies just east of Dallas. Ideally, a half day of work to finish my week would put me on the road in time to explore Lake Fork for a couple hours. In reality, the combination of a late start after work and some difficulty finding lake access only left me about 45 minutes to cast. My first intent was to fish the dam but I could not find access as I cruised the road below the structure. Next, I found a couple private fishing resorts and a lone pay ramp that featured very little decent bank access. As a last ditch effort, I selected a nearby causeway and hoped the map app would do its thing. It did and I reached a public ramp area with ample access for the short amount of remaining daylight that I had to cast.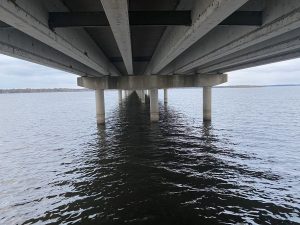 Lake Fork, TX looking for a bass with daylight fading 
The rest is history as described in the Lake Fork, TX fishing report (click here). Such trips late in the year make it tough to enjoy much fresh air after a day of work. Sunsets just after 5:00pm really limit the option to travel very far in search of a bite before darkness falls. Thus, it was tough to manage some outdoor time while earning a living.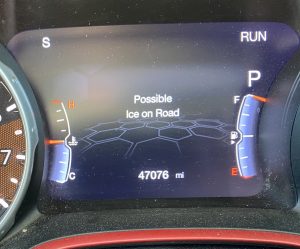 December 4, 2020 at 8:00pm, back home 2500 miles, two plants, one bass and five days later
All of that time behind the wheel gave me ample fodder for a final "Trip Tunes" post of 2020. Stay tuned for that Top 5 later this week. Talk to you later. Troy