Today marks twenty years since I started writing fish stories and such for public consumption. It all started out on April 30, 2002, as something that I called the "Family Fishing Hall of Fame Newsletter". The intent was to share fishing reports and data with a small group of family and friends. The archives reveal that I sent out a total of forty-six posts during the remainder of 2002. Since then, the project has undergone a few changes of scenery. Without getting to carried away, I will mark today's anniversary with a timeline of some of the writing highlights over the last twenty years.
April 30, 2002
Launch of the "Family Fishing Hall of Fame Newsletter" to share and collect fish stories with family and friends via email.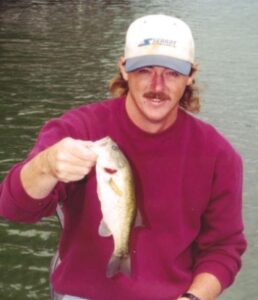 June 14, 2003
"Day on the Lake" feature debuts as I "borrow" the concept from Bassmaster to give a sort of play-by-play of a fishing trip. The first edition covers a trip to Lake Bracken with Brent.
April 6, 2010
I accept an offer from Peoria Journal Star outdoor writer, Jeff Lampe, to blog for free at the Prairie State Outdoors website which is associated with the newspaper. I entitle my blog "Meandering" to reflect my outdoor writing style.
March 25, 2011
Declining interest in by those in charge of the Prairie State Outdoors website after Jeff Lampe's departure prompts me to do the same.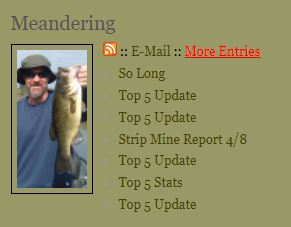 April 5, 2011
After a couple weeks off from blogging, I receive an offer from Jeff Lampe to blog on the Heartland Outdoors website as he has purchased the longtime regional publication.
March 19, 2014
Inspired by the record keeping of a fellow angler, Terry Isbell, I launch the "Top 5" project which invites readers to share their bass fishing catches. The project continues to this day.
May 1, 2017
Finding myself as the lone dedicated blogger on the Heartland Outdoors website, I bid farewell after six years of "Meandering'.

May 1, 2017
Troy Jackson Outdoors launches along with electing to do the social media thing to promote the new venture.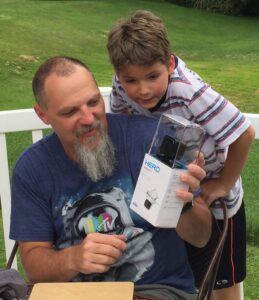 July 23, 2017
Julie and the kids get me a GoPro camera for birthday number fifty. What a fun addition to my fishing hobby, a constant companion ever since.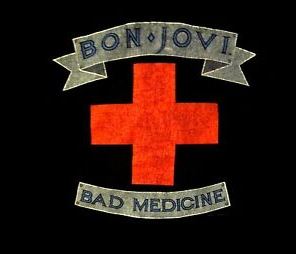 September 5, 2017
Trip Tunes debuts allowing me to find a way to include my passion for music with my passion for fishing. I envision a Final Jeopardy clue someday stating, "The first song to appear on Troy Jackson Outdoors' Trip Tunes". The contestant triumphantly responds, "What is 'Bad Medicine' from Bon Jovi?" And the crowd goes wild.
March 16, 2018
Friday Flashback debuts as I take a weekly look back at outdoor adventures from 5,10,15…45 years ago.
April 1, 2018
First Blooper Reel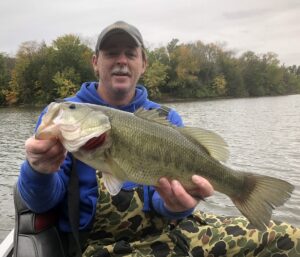 October 25, 2018
Lake Lowdown feature is launched at Lake Storey and I am smart enough to bring Brent along for some highlights and he sets the new lake record.
March 15, 2020
YouTube debut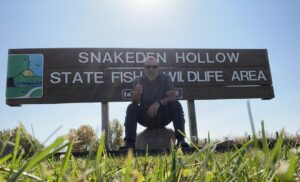 July 4, 2020
The "Snakeden at 30" series celebrates the July 1, 1990 public access debut of Snakeden Hollow, many, many fish ago.
August 1, 2021
"Top 40 Fishing Lines" borrows a page out of Casey Kasem's book with a countdown of songs containing fishing references. It also coincides with the 40th birthday of MTV.
March 19, 2022
After nearly a year without a post, it's time for a YouTube return to play catch up with videos old and new.
Time marches on and so do the fish stories. Stay tuned and talk to you later. Troy