Tired, busy and the winter doldrums have put a damper on my rambles, both outdoor and blogging. Lots to catch up on in terms of a 2020 recap with 2021 off and running and halfway to February. First up, is an overdue "Trip Tunes" post.
A round trip work drive to south central Texas as 2020 drew to a close provided more than a little time to tune in to the radio dial. And since I took along some fishing gear and even caught a bass, well, it qualifies for the final "Trip Tunes" feature from 2020. I actually only heard one of the following on the radio but years of listening brought several other apt tunes to mind.
And the Top 5 goes a little something like this…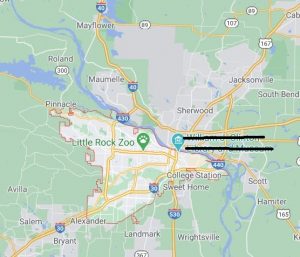 5. Little Rock – Colin Raye (1994)
"I think I'm on a roll here in Little Rock."
Several of the tunes on the list weren't actually heard on the radio but rather in my head as I trekked south out of the Midwest via some previously unseen roadways. In fact, I'd never been to Arkansas; close on Table Rock Lake, Missouri but no cigar. Two passes through the state's capital city had me wavering between this cut and the 1986 Reba McEntire hit of the same name. In the end, Colin Raye's lyrics were more on the mark as I did a lot of rolling to the tune of 2500 miles behind the wheel.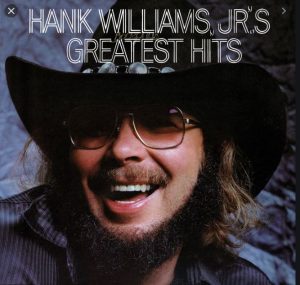 4. Texas Women – Hank Williams, Jr. (1981)
"They may be from Waco or out in Lampasas but one thing about it they all come from Texas."
Me and this tune go back to the 80s when my buddies and I used to listen to a decent dose of Bocephus. This cut came to mind as I passed a highway sign for Lampasas and crossed the Lampasas River. For all these years, I had no clue where Hank was singing about so it was a fun kind of light bulb moment as I made my way through The Lone Star State. While I still find the rhyme a bit of a stretch, I can now indulge in a little mental cartography and get his drift.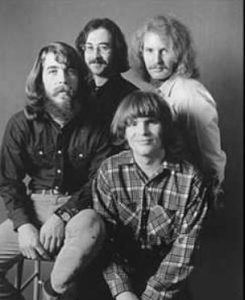 3. It Came Out of the Sky – Credence Clearwater Revival (1970)
"Whoa, it came out of the sky, landed just a little south of Moline"
This is the lone tune on the list that I actually heard on the radio. The CCR hit catalog provides ample cuts for classic rock/oldies stations but this one was breath of fresh air. A cool, deep cut out of nowhere gracing the airwaves in the dark of night somewhere near the Arkansas/Texas border. It's always kind of fun to hear a lyric with a local flavor and even more so when you are about eleven hours away from your home a little east of Moline. UFOs were a hot topic back when I was a kid and the fascination has been rekindled with recent talk of "classified government documents" possibly being revealed.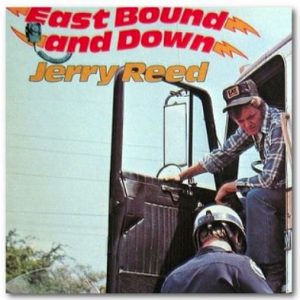 2. East Bound and Down – Jerry Reed (1977)
"The boys are thirsty in Atlanta and there's beer in Texarkana."
Well, 1977 was quite a year at the movie theater with the likes of "Star Wars", "Close Encounters of the Third Kind", "Oh God!", "Saturday Night Fever" and "Slapshot", to name a few. And then there was "Bandit" and "Snowman" looking to deliver a load of beer on an interstate adventure with Buford T. Justice in hot pursuit. Jerry Reed (aka Cletus "Snowman" Snow) did the honors in co-writing and performing this cut from the highway hit comedy "Smokey and the Bandit." Although I was south bound, this tune was playing on the soundtrack in my head as I crossed the Arkansas-Texas border at Texarkana.
1. Guitar Town – Steve Earle (1986)
"I'm just out of Austin, bound for San Antone with the radio blasting and the bird dog on."
As I found myself in the geographical position noted above, I couldn't help but think back to wearing out the cassette of Steve Earle's debut. This title tune served as the lead track and there wasn't a bad cut on the album, start to finish. A great listen made even better in the middle of nowhere in the 80s at a place called Green Oaks with my buddies. A campfire turned bonfire, just a couple beers and a boom box with Guitar Town at high volume was just the ticket for some Knox College Siwash students. Oh yeah, a picnic table and a little air guitar were also right on the money as the beers and the nights rolled on.
I sure dig my tunes but plenty of 2020 fishing recap stuff is in the works. It's just a struggle to find the time and the energy to get it done. But, open water fishing will be here before you know it (a little wishful thinking), so I'd better get on the ball. Stay tuned and talk to you later. Troy