The final year of "Friday Flashback" just wouldn't be complete without a revisit to a Henderson County spot that we called "Pat's Creek."
Over the years, we enjoyed many a wade from "Where We Get In" to "Where We Get Out" and all points in between. Even though we lost access many years ago, the memories remain of places like "The Roots", "The Culvert", "The Bridge", "The Deep Hole", and "The German Torpedo."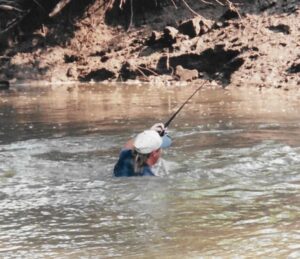 Toss in a dew worm and you never know what will show up on the end of the line. Channel catfish, common carp, flathead catfish, and freshwater drum were the most popular catches, but the occasional smallmouth bass, walleye, green sunfish, or bluegill would also show up from time to time.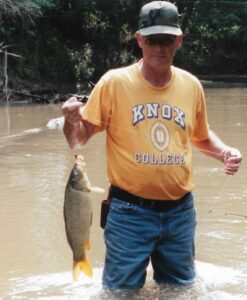 Documenting such trips took some care and planning as we waded the stained water. I always took a spare fishing log and tried to pack the camera in a Ziploc bag in the event I took a tumble on an unseen underwater obstruction. Back when the creek was deep, I also had to hold my gear over my head or stick to the shallow side when such a feature existed.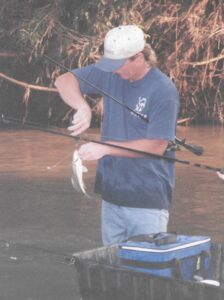 Scaling down on your gear was also a priority as you pretty much had to have everything you needed on your person as you waded. In some spots you could find a place on the bank to stash an item as you fished but for the most part the banks were steep or bordered with gunk where you could sink to your knees. In a couple of the photos from today's post, I do see what Dad called "The Supertub." This plastic tub provided a floating platform for gear and was towed around the creek via a rope as needed.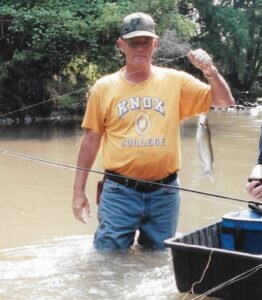 Good times, good memories, good fishing partners, and some good fish. Talk to you later. Troy