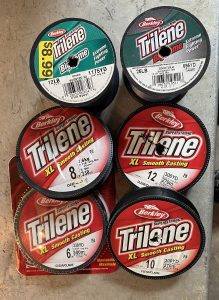 Whenever I get to mix music into an outdoor blog, I'm pretty fired up. And sometimes I get a little carried away, like this project. I've explored this topic before but for a 40th anniversary, I'm taking it up a notch. So, here we go.
It was forty years ago today when a fourteen-year-old music fan (and millions of others) was introduced to something completely different; MTV – Music Television. August 1, 1981 opened the floodgates to an eclectic mix of legends (The Who, The Rolling Stones, David Bowie), legends to be (John Cougar, U2, Tom Petty), lady rockers (Pat Benatar, Stevie Nicks, Debbie Harry), future pop superstars (Madonna, Prince), strange new wave acts (Devo, Adam & The Ants, Siouxsie & The Banshees, Talking Heads) and one hit wonders (The Buggles, Aldo Nova, Taco, Dexy's Midnight Runners, Tommy Tutone).
Prior to this rock around the clock menagerie of television tunes I'd had to get my weekly fix via programs such as "The Midnight Special", "Don Kirshner's Rock Concert", "Night Flight", "Solid Gold'', "American Bandstand" and an occasional dose of "Soul Train." In addition, there were also the brief glimpses of performers on Saturday Night Live. For a kid raised on these bits and pieces of musical performance and Chicago's classic WLS 890AM, music television was a revolution. And, yes, unlike today it was videos all day, every day. For an impressionable teenaged music lover, it was "Just What the Doctor Ordered"(can't resist the Ted Nugent reference).
So, here's a little background on this project. Ten years ago, on August 1, 2011, as part of another blogging gig, I celebrated MTV's 30th anniversary with my Top 3 fishing tunes. I revisited the post on August 1, 2017, after launching this blog earlier that spring. Once again, that post include my Top 3 tunes. For the 40th anniversary, however, it only seemed right to do a Top 40 Countdown ala Casey Kasem.
Stay tuned throughout the week as we combine fishing and music with "Fishing Lines." Talk to you later. Troy