Back with the latest Trip Tunes feature as I obviously dig my radio and the variety of tunes that magically appear over the airwaves with the turn of a knob or the punch of a button. The enjoyment extends beyond the words and tunes. Songs take me back to specific places in time, songs trigger memories, songs provide me with a trove of trivia and songs allow me to ramble on an outdoor blog and get that stuff out of my system.
So, here we go, with a little of all the above.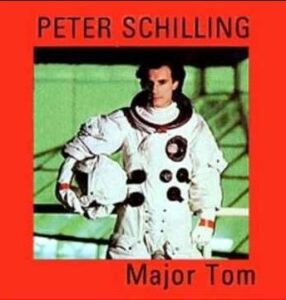 10. Major Tom (Coming Home) – Peter Schilling (1983)
This one hit wonder was a revisit of David Bowie's 1969 "Space Oddity" astronaut, Major Tom. Space was a hot topic in the period of Bowie's release and my trivia afflicted brain naturally ponders making a list (Elton John's "Rocket Man" from 1972 and Billy Preston's "Space Race" from 1973, to name a couple). The character, Major Tom would also make an appearance in 1983 with the lyrics, "Dizzy Lizzy, Major Tom" in the Def Leppard track "Rocket".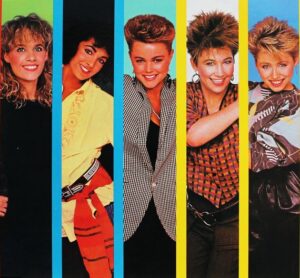 9. Head Over Heels – The Go-Go's (1984)
I think it's okay to like the Go-Go's and I don't really care if I get any ribbing from the peanut gallery. In 1981, when the band and MTV crossed paths, I was a fourteen-year-old boy, so it just makes sense that these ladies caught my eyes and ears. This one keeps on moving with bits of fun instrumentation and some classic hand claps. And while I have no insight or ability regarding music composition, does anybody else hear shades of Mott the Hoople's "All the Way from Memphis" in the keyboard sections?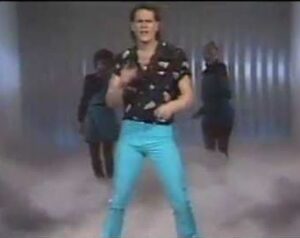 8. Give It Up – KC and the Sunshine Band (1983)
KC and the Sunshine Band were the soundtrack of summers as a kid in the 70s. Repetitive as heck with a hook that was infectious and got you moving even if you had no moves. So, this slice of KC in the 80s was music to my ears. However, Harry Wayne Casey should have stuck with the old, live concert clips when it came to the music video age. Sorry, KC, but I must rank this one in my top worst video list alongside Neil Sedaka's "Bad Blood" performance on The Midnight Special and Billy Squier's strange dance moves in "Rock Me Tonite."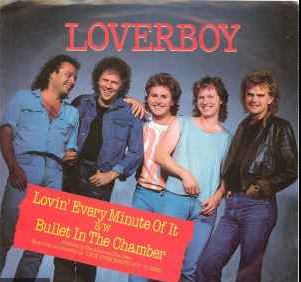 7. Lovin' Every Minute of It – Loverboy (1985)
Loverboy's hit years spanned my high school days. Like the Go-Go's, I am not sure it was cool to like the band, but I did. I just realized that the tune was written by Mutt Lange, a songwriter and producer of great renown. His formula later provided remarkable success for Def Leppard (Pour Some Sugar on Me, Rock of Ages) as well as his one-time wife, Shania Twain. Shania is an extremely attractive lady, but her Lange penned hits got a little old after a while and sound like a country gal singing Def Leppard. Anyway, I dig this Loverboy tune with odd words like "antenna" and "aerial" as well as "shoot me like a rocket into space" (a concept revisited in Def Leppard's "Rocket", co-written by Lange).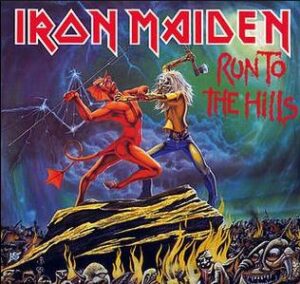 6. Run to the Hills – Iron Maiden (1982)
My Iron Maiden catalog pretty much consists of this song as I would be hard pressed to name many others by these metal mavens (I do know that their mascot was named "Eddie"). MTV was solely responsible for my knowledge of this edgy tune as it got plenty of airplay when released. Imagine if you will, this tune interspersed with Olivia Newton-John's "Physical," Dexy's Midnight Runner's "Come on Eileen," A Flock of Seagulls "I Ran" and 38 Special's "Caught Up in You". Such was the wonderful world of music television once upon a time.
Stay tuned for the rest of the countdown tomorrow. Talk to you later. Troy