And the countdown continues…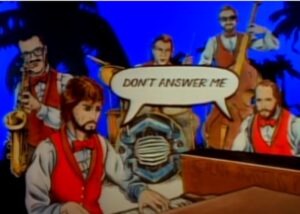 5. Don't Answer Me – Alan Parsons Project (1984)
It seems like this group always kind of flew under the radar but quite an impressive catalog of musical craftsmanship. Once again, I hearken back to MTV and the video created around a comic book gumshoe and his dame. The Project is actually in the Quad Cities this month and would be a treat to see if I wasn't so frugal.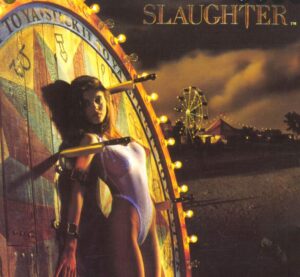 4. Up All Night – Slaughter (1990)
Before "hair" gave way to "grunge", I enjoyed many tracks from artists such as Cinderella, Warrant, Tesla, and Skid Row. Many thanks to my youngest brother, Bub, who had cassettes or CDs of those bands that I would borrow or copy for mix tapes. I recall him telling me of going to purchase the Slaughter album at Musicland and being denied as he needed parental permission due to the photo of the young lady on the cover.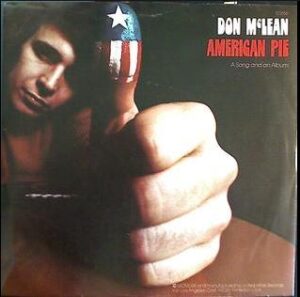 3. American Pie – Don McLean (1971)
I dig story songs and this one is indeed a classic. I still don't know quite what it all means, line by line. And from what I understand, Don McLean still isn't revealing. And that's cool. A big part of musical enjoyment is personal as you can interpret or apply as you wish. This one evokes my earliest song memories, riding around town with my folks dialed into AM radio presets via those noisy buttons that you had to pull out and push back in to set. That whole "Chevy to the levee" line stuck and I still wonder if "rye/Rye" is a drink or a location.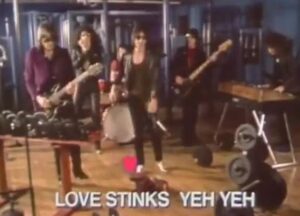 2. Love Stinks – J. Geils Band (1980)
I would say that the vast majority of songs are love songs in one way or another. And I would also say that this one falls into the "another" category. Fine, fine writing in putting into words what most all of us have thought at one time or another. Fantastic use of "pinks" "thinks" and incredibly "minks", to rhyme with "stinks". One could say everything but the kitchen "sinks". The video is worth a look as it includes frozen fish used as drumsticks, gas masks, a pogo stick and an orangutan. All in a love song!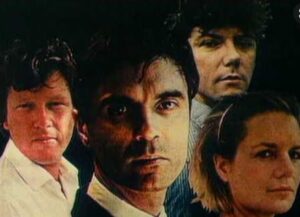 1. And She Was – Talking Heads (1986)
And speaking of interesting videos…This patchwork, Monty Pythonesque collection of images makes perfect sense per David Byrne, the songwriter. He explains that the song was written about a girl he knew that would use LSD while lying in the field near the Yoo-Hoo chocolate drink factory in Baltimore. There you go. I long to be as creative although my angle would be more like a conversation over too many Milwaukee's Bests around a campfire. On a side note, my kids know this song via the movie Storks. I've never seen the movie but always cool when I'm jamming and one of the kids recognizes one of my old tunes.
Time to shift gears from wandering through decades of music to wandering the old strip mines. Stay tuned for the latest fishing reports and the regular Friday Flashback post. Talk to you later. Troy