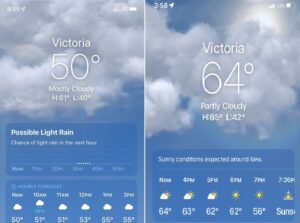 After turning in three vacation days due to inclement fishing weather earlier this month, I stuck with one on April 11. After a boom of bites on the previous day on my second-tier waters, I was hoping for similar with better quality on my top-tier spots. The boom turned to a bust, but all was not lost. Read on for the results and research.
Stats
Date: April 11, 2022
Location: Knox County, IL public strip pits (8 lakes)
Time: 10:15am-3:30pm (3.75 hours fishing)
Weather: Partly cloudy/windy
Air Temp: 50-64F
Water Temp: not available
Totals: 4 bass
Lures: Rapala Shad Rap (shad) – 2 bass, Chatterbait (white) – 2 bass
Top Bass: 0-12 Chatterbait
Top 5 Weight (only1 at 12" or better): 0-12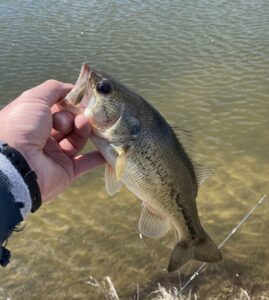 11:14am – First Bass and Top Bass and all downhill from there
Notes and Nonsense
Breakfast Bust – Things have gotten weird since March 2020. The ripple effect delayed my breakfast over two years later. On a Monday morning, I pulled up to the local Sonic drive thru to treat myself to a SuperSonic Burrito. After a period of dead silence, I saw the small sticker indicating that the business did not open until 9:00am. I did not have 30 minutes to waste, so on to Dunkin Donuts for my favorite, the Power Breakfast Sandwich. No dice, discontinued. Finally, the Pilot in Woodhull provided sustenance with a sausage, bacon and egg burrito which hit the spot.
Bite Bust -On the heels of a thirty-eight bass outing the previous day, I was optimistic of a good bite even though temps had dropped about ten degrees in the forecast. The bass were not interested in the barrage of lures I threw at them, however, and I was left losing the battle on this day. To add insult to injury, of the four bass I found, only one was a "keeper," weighing a mere twelve ounces.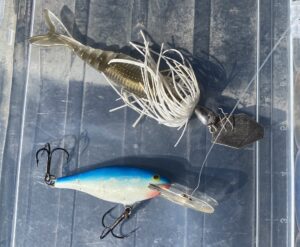 Threw a lot of stuff but only these lures produced, and barely at that
Top Bass Bust – A brief stop to check out a spot I hadn't visited since September 2016 produced my two best bites of the day. Both were in the two-pound range, and both got away. Standard "fish story," right, but certainly piqued my interest to return for some more fish stories.
Record Book Bust – My less than impressive results made for no new entries in the record book for the second straight outing. So much for that brilliant addition to my fishing reports. But plenty of year remains and I believe I can find some new submissions with a few tricks up my sleeve.
Not A Total Bust – A couple of those tricks revolve around new water and revisiting a neglected fishing hole. In the face of a tough bite at lunchtime, I elected to use my remaining time away to cover some uncharted territory. I've had my eye on a few spots in the area that I had only seen on a satellite photo. My exploratory hikes turned up just one bite but verified a suspected bass population on that particular lake. Another spot is home to some solid bass via a secondhand report from an angler last year while two other bodies of water are suspect. I believe that the latter two were formerly only wetlands but look more fishable with higher water levels at present. As such, they are likely eliminated unless I come upon reliable info in the future.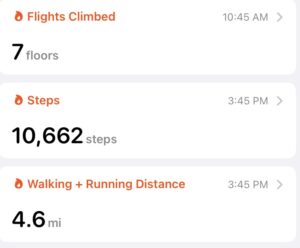 All was not lost with some exercise, exploration, and some ideas
A tough day on the water did wind up on a positive note with those last few thousand steps. Longstanding questions were answered, and I am hoping that those answers will provide dividends as 2022 progresses. Now if I can just get Brent on board for field testing. I suspect that it won't take too much convincing. Talk to you later. Troy