The result of high gas prices has been a focus on the Hennepin Canal as opposed to my old Knox County strip mine ground. In fact, since April 15, all but one outing has been on the historic waterway (also hit a southern Illinois spot in June but that was on my employer's dime while returning from a work assignment).
The Hennepin Canal trips have been a success, but they have put a damper on my Trip Tunes feature. For instance, my most recent visit covered a whole fifteen miles round trip. Quite different than the timeframe of just over a two hour round trip to the strip mines. Less time in the cab, means less tunes on the ride and no chance to accumulate the customary Top 10 Trip Tune list. Instead, we get a Top 3 Trip Tune list from my July 17 outing.
As detailed in an earlier post, my July 17 trip featured the goal of landing a bass with an old reel given to me by my friend, Matt Reynolds (aka Hack). Fittingly, the three tunes below showed up in back-to-back-to-back fashion over two stations on the ride home. They took me back to the days when Hack, the Junk brothers (John and Mark) and myself used to run around.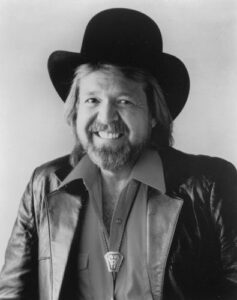 3. Stand Up – Mel McDaniel (1985)
Mel McDaniel always struck me as an artist who flew under the radar despite having a successful run of hit songs in the 1980s. And it was in the late 80's when Hack and I took in a McDaniel concert at the Knox County Fairgrounds in Knoxville, Illinois. Those outdoor concerts were always a treat with grandstand seating and a basic stage set up on a dirt track. If my memory serves me correctly, a band named Sidewinder was the opening act. Seems like they got a fair amount of local airplay with a couple cuts, "Whiskey and Water" and "Memphis." Try as I might though, I have yet to come across any references on the internet, so maybe my mind is fading.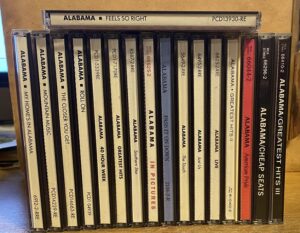 2. Feels So Right – Alabama (1981)
Speaking of outdoor concerts, Hack and I took in multiple Alabama concerts in the 90s with the Junk brothers. Ranging from the Illinois State Fair in Springfield (with my brother, Brent, along for the show) all the way to the June Jam in Fort Payne, Alabama, home of the band. The greatest country band of all-time always put on an impressive show. We had every Alabama release on cassette back in those days (later CDs) and I recall kicking back in college with Hack and listening to our latest Alabama purchases start to finish.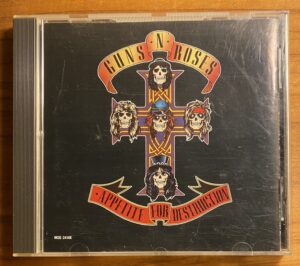 1. Paradise City – Guns N' Roses (1987)
In terms of albums that rock from start to finish, Appetite for Destruction, is one of the best. These guys had it dialed in with perhaps the greatest debut album of all-time. It features a killer collection of sound and subject matter that is dead-on rock and roll excess and success. Armed with a boom box cassette player and as much Milwaukee's Best as we could afford, me, Hack, the Junk brothers, and other friends darn near wore out this cassette around raging campfires at Knox College's Green Oaks field station. I'm not sure the other guys were quite as enthused about the band, but I suspect that they still recall those nights and know the words to most of the album.
Good songs that take me back to good times with good friends. And how fitting that this trio of tunes hit the airwaves on the short drive home from a fishing trip that had me reminiscing. Talk to you later. Troy