Jim Junk and my brother, Brent, come through again with another batch of quality bass for today's update. A couple of the fish are a bit belated as travel got in the way of an update last week. But better late than never.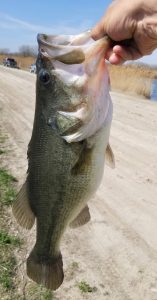 Weight: 5-2
Angler: Jim Junk
Date: April 6
Location: Banner Marsh
Lure: Chatterbait (white)
Structure: Submerged weed flat
Angler Comments: Lots of stops and presentations with very little success. Had a couple short strikes on white chatterbait and maybe a bump on a lipless crank. Ended up with three dink bass and one real nice one. The 5-2 was the first to come off a submerged weed flat on a white chatterbait.
Weight: 5-3
Angler: Jim Junk
Date: April 8
Location: Banner Marsh
Lure: Chatterbait (bluegill)
Structure: Weedline
Angler Comments: Numbers have decreased since last week's barrage, but quality is great! Couple hours fishing late morning/early afternoon, one bite and one more quality bass. 5-3 hammered a bluegill chatterbait approaching a weedline.
Top 5 Weight: 23-15 (5-5,5-3,5-2,4-3,4-2) culls 4-2 and 4-2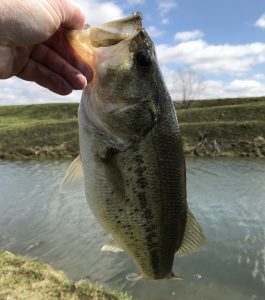 Weight: 2-3
Angler: Brent Jackson
Date: April 12
Location: Knox County, IL public strip pits
Lure: Spinnerbait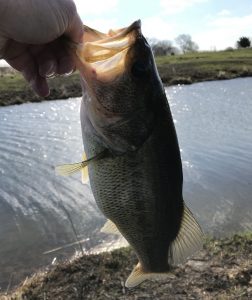 Weight: 2-3
Angler: Brent Jackson
Date: April 12
Location: Knox County, IL public strip pits
Lure: Spinnerbait
Weight: 4-0
Angler: Brent Jackson
Date: April 12
Location: Knox County, IL public strip pits
Lure: Spinnerbait
Angler Comments: I fished from about 9:30 – noon. I think the wind got stronger and colder the whole time. It was pretty close to white caps on one of the lakes on the way back. I probably could have used another layer of clothing. As far as fishing it turned out pretty good. Almost all of the fish I caught had a fat belly like they had been eating good.
Top 5 Weight: 14-2 (4-0,4-0,2-3,2-3,1-12) culls 1-10,1-10,1-5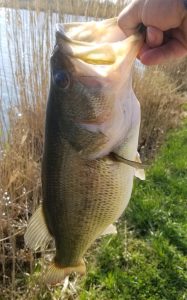 Also had the bonus April 13 submission above from Jim that he suspected may have added some weight to his 2021 total. Tough break though as he noted "the battery in my scale went dead." I suspect that Jim will find some more bites (and batteries) to make up for it before all is said and done. Talk to you later. Troy