And the Top 5 goes a little something like this…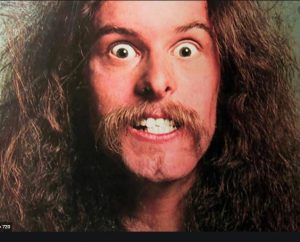 5. Wango Tango – Ted Nugent (1980)
Whether or not you like "Uncle Ted" and his views or his willingness to expound on them, you've got to admit that he produces some fun rock and roll. Apparently, he has a soft spot for dance tunes in the case of this cut. Motor City Madman indeed, raw as heck and wandering off into stream of consciousness rambles as he lays it down.
4. Just The Same Way – Journey (1979)
I like what I call "middle Journey" (1977-1981) more than the bookends of their lengthy career. Several songs during that span feature shared vocal duties between Steve Perry and Greg Rolie. This tune is one such cut, and I've always enjoyed the mix of the two singers interspersed with the blend of instruments each shining at various points during the song. Just a cool tune overall with a band hitting on all cylinders on a tune that wasn't a chart "hit."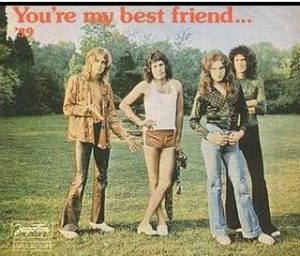 3. You're My Best Friend – Queen (1976)
Queen is one of my favorite bands of all-time and this song serves as a perfect example of what I dig about their sound. Now, I don't know a darn thing about notes, scales, chords, harmonies, measures, time signatures or any other technical stuff, I just know it sounds good. Each member gets to strut his stuff with instrument and/or voice and with a little help from their standard vocal multi-tracking, this one soars. One final aspect that I find interesting is that the song was composed by bassist, John Deacon. Often overlooked, his contributions could pack a punch (see also "Another One Bites the Dust").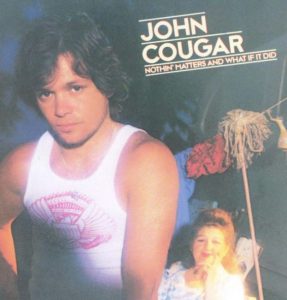 2. Ain't Even Done with The Night – John Cougar (1981)
Before he really hit it big and was able to add his given last name to his stage name, John Cougar released a trio of Top 40 hits that rank among my favorites from his catalog. Along with "I Need A Lover" and "This Time", this 1981 cut was an introduction to a career that would soar to the next level the next year. Numerous Top 10 hits and a Billboard chart topper would come his way but to me there's something special about this song from the early years.
1. Dance the Night Away – Van Halen (1979)
From the opening cowbell, this one is a winner. Classic Van Halen, rocking, fun, one for the ladies, the occasional lead vocal histrionics and the always enjoyable background vocals. Probably my favorite Van Halen song, always have to turn it up and try to sing along. The only thing missing for me is a third verse as this three-minute ride always ends too soon.
And the blogging beat goes on tomorrow with the weekly Friday Flashback. Talk to you later. Troy