Three three-pounders this week including one from a new angler to the Top 5. The other pair from a not so new guy.
Weight: 3-13
Angler: Emerson Hannam
Date: September 26
Location: Private pond
Lure: Wacky rigged Senko
Top 5 Weight: 3-13 (3-13)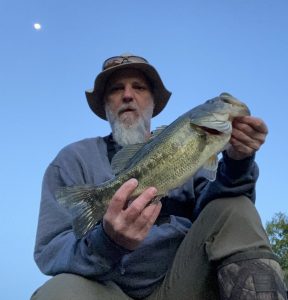 Weight: 3-1
Angler: Troy Jackson
Date: September 25
Weather: Sunny/breezy
Location: Hennepin Canal
Lure: Rebel Pop'R Zell Rowland Model
Structure: Open water
Angler Comments: This fish was the second quality fish in the first two casts I made at sunrise on the canal. It missed on the first strike but came back for a second chance as I resumed the retrieve after a brief pause.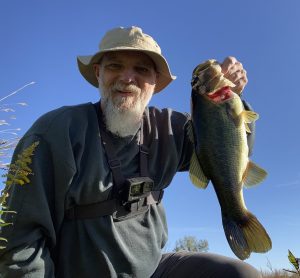 Weight: 3-5
Angler: Troy Jackson
Date: September 26
Weather: Sunny/windy
Location: Knox County public strip pit
Lure: War Eagle Spinnerbait (white chartreuse)
Structure: Weed edge
Angler Comments: It took some hiking through some high weeds but a fish like this one makes if worth the work.
Top 5 Weight:19-1 (4-10,4-3,3-9,3-6,3-5) culls a 3-4
Way to go, Emerson, and welcome aboard with a very impressive catch. It sure is tough to beat the Senko wacky rig.
Up next, I have a backlog of reports following a three-day weekend of fishing so stay tuned and talk to you later. Troy