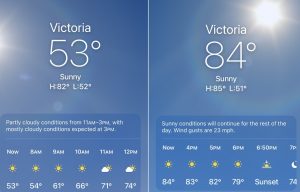 Closing time is nearing on the Knox County public strip mines so choosing a destination for last Sunday's outing was not too hard. The tough part comes down to which spots to fish. Read on to see if I made the right decision.
Stats
Date: September 26, 2021
Location: Knox County, IL public strip pits (6 lakes)
Time: 8:05am-12:30pm (3.25 hours fishing)
Weather: Sunny/windy
Air Temp: 53-80F
Water Temp: not available
Totals: 14 bass, 1 green sunfish
Lures: War Eagle Spinnerbait (white/chartreuse) – 10 bass, Strike King 2.5 Squarebill crankbait (sexy shad) – 4 bass
Top Bass: 3-5 Spinnerbait
Top 5 Weight: 9-13 (3-5,2-8,1-8,1-5,1-3)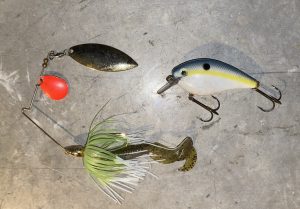 Trip Tune
"I Ain't As Good As I Once Was" – Toby Keith (2005)
I heard this one on the radio on my way to the fishing holes. It hit the spot as I knew I had a workout waiting in my pursuit of some bites. Every year I ponder if it is still worth the effort and so far, the answer remains "Yes."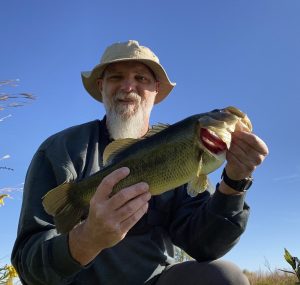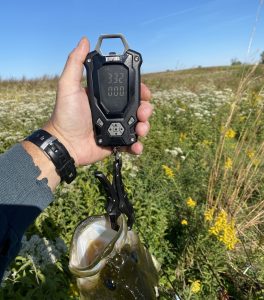 Notes and Nonsense
A Nice Problem – Public access to the strip pits in Knox County offers up dozens of bodies of water to explore. Beginning close to 35 years ago, I made my first casts on what is now Snakeden Hollow's Lake McMaster, which at the time was not open to the public. In the intervening years, I have covered a lot of ground and fished a lot of water. As such, it is tough to choose which batch of fishing holes to target for each trip as there are way too many to cover in one day.
The Selection – I chose an access where I could fish a half dozen spots. While it takes roughly ten minutes to reach my first destination, the others are then relatively close. However, it is some tough walking this time of the year as the terrestrial vegetation is some places is armpit deep and rather dense. I wound up fishing six bodies of water and landed a bass in all but the final stop. Three different lakes posted a bass in my Top 5 including one that I can't recall fishing before. Even after many years of prowling, there's always more to learn.
Once I finished my day on the water, I stopped by my folks' house to visit and do a bit of prep work on Dad's boat in advance of a Lake Storey trip. But that's another story. Stay tuned and talk to you later. Troy