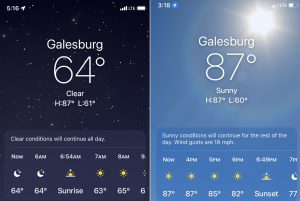 For quite a few years, I used to do a series similar to Bassmaster's "Day on the Lake" where I would log the details of every fish caught by me and my fishing partner that day. I then shifted gears to a similar project that I called "Lake Lowdown", and last year I missed compiling such a post altogether. Well, the concept returned on this trip to Lake Storey minus any sort of fancy name.
Stats
Date: September 27, 2021
Location: Lake Storey – Knox County, IL
Time: 6:35am-1:50pm
Weather: Sunny/windy
Air Temp: 65-86F
Water Temp: 70F
Totals: 18 bass (Troy = 10 bass, Brent = 8 bass)
Lures: Emiquon Special Spinnerbait – 5 bass, War Eagle Spinnerbait (white/chartreuse) – 5 bass, Strike King Rattling Squarebill Crankbait (natural pumpkinseed) – 3 bass, Bomber Flat A crankbait – 3 bass, Berkley Havoc Pit Boss (green pumpkin) – 2 bass
Top Bass: 2-14 Pit Boss
Top 5 Weight: 8-13 (2-14,2-7,1-4,1-2,1-2)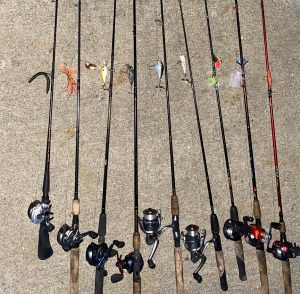 The Starting Lineup for the morning
Chronology of the Catch – a slideshow below of every bass from #1 through #18
Notes and Nonsense
Picnic Fishing – While I do not condone vandalism, submerged picnic tables have been a winner on Lake Storey. Quite a few years ago, Dad reeled in several bass from one that has since been removed. However, there is one that remains hidden until the full extent of a drawdown is in effect. On this day, about six inches of the beams of the legs was visible and right on time, a bass that called it home took a liking to my spinnerbait.
Close Call – It has been quite a few years since we have hooked an "accident" with teeth. Lake Storey contains some quality walleye and a few muskies that are downright scary and occasionally, one takes a liking to our bass lures (truly, if it is in the water, they are kind of every species lures). Brent had a muskie strike near boatside and had it briefly hooked before it came undone. His estimate was upper 20s to low 30s in length and unfortunate that it let go as it is always a treat to get one in the boat.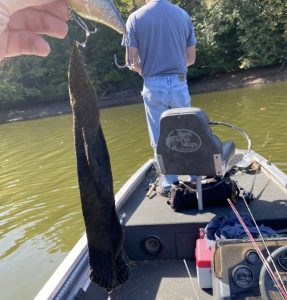 Last trip a rock, this trip a sock
For My Next Trick – On the previous trip to Lake Storey in September, I somehow managed to "catch" a rock. It had me scratching my head as I reeled it in and we had a laugh once it was "landed." This time around, I wound up reeling in a sock. Not quite as exciting as the fight was more like a leaf and not particularly heavy. Once again, we had a laugh and I mentioned to Brent that at least it didn't have a foot in it. He agreed saying that it would cause undue hassle as there would likely be some paperwork involved with the authorities. Jokingly (sort of), I said perhaps I would be better off in such a case to just throw it back. We also landed some decent logs.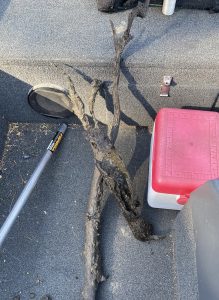 Best logs of the day, at least they didn't claim any lures
Another enjoyable day fishing the fall drawdown and a decent haul in fooling a good batch of those wary Lake Storey bass. I am hoping to get one more shot at them before the year is done but time will tell. And time is also a factor in my efforts to post another "Prowl the Canal" update along with the latest Top 5 Update courtesy of Brent chasing Snakeden bass before the gates are locked in mid-October. Talk to you later. Troy