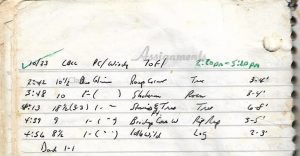 Heading towards November, my 2021 fishing days are drawing to a close. Whatever catches I can muster during the late season will simply be icing on the cake for another productive year. Today's flashback was such a trip back in October 2001, a Lake Bracken outing with Dad. Since the trip took place in the days before blogging and we only caught one quality fish, it took me a bit to figure out what route to take for today's post.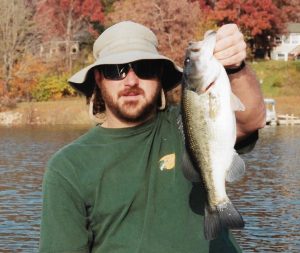 October 23, 2001 at 4:13pm – 3 pounds 3 ounces at Lake Bracken on a crankbait
And…we're going with some stats. After all, I've got over 35 years of family and friend fishing data, so might as well put some of it to use. Here's a little peek at how this October 23, 2001 catch stacks up in a few categories.
Fun to look back on the names of some old favorite spots

Our Top Bass of 2001 shows that this catch barely missed the Top 10 and was the largest Bracken bass

This bass ranked 17th on my personal all-time Lake Bracken list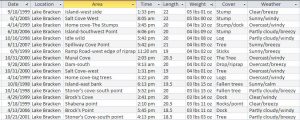 And, finally, a portion of the Top Lake Bracken Bass of all-time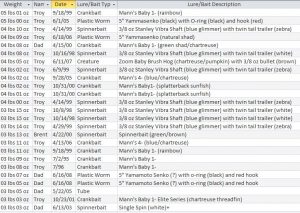 Plenty of memories and stories, that's what Friday Flashback is all about. And it doesn't stop here! More flashbacks to come, all the way into December so stay tuned and talk to you later. Troy