Back with another portion of the 2021 recap as we look at the locations that produced a combined total of over 300 bass.
Grand Totals
Bass = 313
Bodies of water = 38
Outings = 40 (ranging from 1.50 hour to 9.50 hour trips)
Bass Fishing Hours = 130.50
Bass/hour = 2.40
Comments: With a total of 40 bodies of water fished, you'd think that I was some sort of world traveler. Truth is, 23 of the lakes were contained in a few thousand acres of West Central Illinois strip mine ground. Although, in 2021 I did also travel over 700 miles to find a few bass. In addition, I added the historic Hennepin Canal to my life list of fishing logs.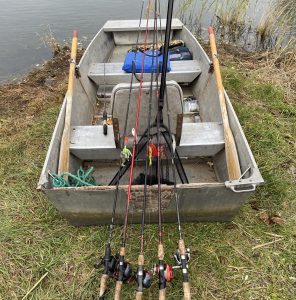 Access
Bank Bass (Northerner boots, biking and hiking) = 167 bass
Little Boat Bass (over 40-year-old 8' johnboat) = 100 bass
Big Boat Bass (1987 Bass Tracker Pro 17) = 46 bass
Comments: I continue to put more miles on a pair of boots, a bicycle, and a set of oars than I have ever racked up on trolling motors or outboards. Nothing like killing two birds with one stone as I get a bit of a workout while pursuing my hobby. 2021 featured plenty of exercise although I was spoiled on half a dozen outings in the "big boat."
Public vs. Private
Public Water Bass = 297 bass
Top Public Water Bass = 4-10 (Sprague Brook Park, NY)
Top 5 Public Weight = 20-0 (4-10,4-4,4-3.3-9,3-6)
Private Water Bass = 16 bass
Top Private Water Bass = 2-7 (Little John Conservation Club)
Top 5 Private Weight = 8-14 (2-13,2-7,1-12,0-15,0-15)
Comments: While I have access to a batch of quality private fishing holes at Little John Conservation Club, I sure didn't get my dues worth in 2021. Instead, I invested the bulk of my time on public strip mine waters and finally committed to exploring the Hennepin Canal. As an added bonus, I was able to fish some new water when hauling along fishing gear on work assignments.
The Waters (from least to most caught)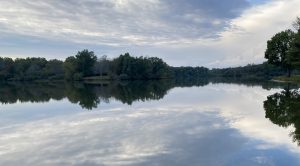 Homer Lake, Champaign County, IL (1 visit – 10/8)
2 bass
1.50 hours
1.33 bass/hour
Top Bass: 10.5"
Top 5 Weight: None at or better than 12"
Comments: On the way back home from a roundtrip work drive to Rocky Mount, NC, I decided to visit a fishing hole a short distance from Interstate 74. I'd hauled my fishing gear over 1600 miles before getting in a cast for a couple reasons. First up, the October evenings in North Carolina left little time to fish after full days on the job. Secondly, I was too cheap to buy an out of state license for any of the states that I passed through (Indiana, Ohio, West Virginia, Virginia, or North Carolina). An hour and a half before dark on this lake situated between Danville and Champaign, Illinois gave up two small bass but always satisfying to meet the challenge of fooling a fish on unseen water when you're up against the clock.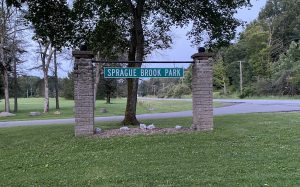 New York Waters – Buffalo area (4 lakes – 7/11 to 7/14)
7 bass
6.25 hours
1.12 bass/hour
Top Bass: 4-10 Spinnerbait on 7/11
Top 5 Weight (only 3 at 12″ or better): 6-15 (4-10,1-7,0-14)
Comments: As noted above, it's cool to fool a few on water that you've only seen on the internet when scouting destinations for an hour or two of after work casting. And when the second fish you fool turns out to be your Top Bass of the year, well, that's extra cool. During the four days that I was in New York, I was able to visit a new spot each evening for an hour or so. When it was all said and done, I had to give myself a bit of a pat on the back for getting it done in crunch time and avoiding a shutout every night.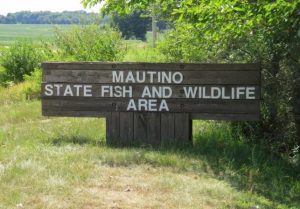 Mautino State F&WA – Bureau County, IL (1 visit, 2 lakes – 7/3)
9 bass
2.25 hours
Top Bass: 0-14 (13.5") Buzzbait
Top 5 Weight (only one at 12" or better): 0-14
Comments: Prolonged interior road construction on this site had kept me away for five years. So, I was enthused when I spied an update on the internet indicating that the work was completed granting drive in access to all waters. Unfortunately, the fish weren't as enthused, and I struggled to find any quality bites like several from 2015 and 2016.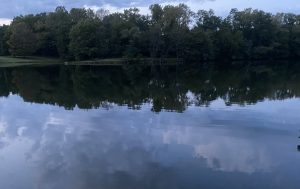 Knox County, IL Private Strip Mines (3 visits, 4 lakes – 8/1 through 11/17)
16 bass
9.75 hours
1.64 bass/hour
Top Bass: 2-13 (17") War Eagle Spinnerbait on September 10
Top 5 Weight: 8-14 (2-13,2-7,1-12,0-15,0-15)
Comments: I have fished Little John for nearly 35 years, and I can't recall the last time that I spent as little time on the site as I did in 2021. I don't know if the bass have suddenly become wise to my offerings, but quality bites have eluded me for the last several years. Then again, perhaps I just need to invest more time on these old, familiar fishing holes. Too many choices among my area destinations are indeed a good problem to have and success on the Hennepin Canal much closer to home also played a role in 2021.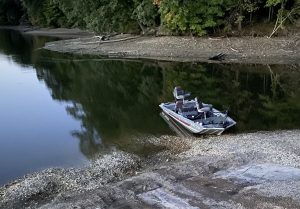 Lake Storey – Knox County, IL (5 visits – 6/12 through 10/14)
35 bass
37.75 hours
0.93 bass/hour
Top Bass: 2-14 (18") Berkely Havoc Pit Boss on September 27
Top 5 Weight: 12-2 (2-14,2-9,2-8,2-3,2-0)
Comments: I enjoy fishing Lake Storey as much as anywhere and make it a point to get down there several times a year. Sure, I can catch more and bigger bass at many other spots but that is part of the appeal. Bass don't come easy on this heavily pressured lake, so I find it rewarding to outsmart its wily residents. I also had the good fortune of sharing a boat with my dad, one of my brothers and my two boys over the course of my 2021 visits.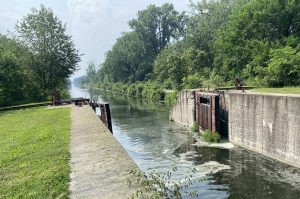 Hennepin Canal – several counties (17 visits – 6/5 through 10/31)
61 bass
31.00 hours
1.97 bass/hour
Top Bass: 3-6 (20") Senko wacky rig on 7/21
Top 5 Weight: 15-6 (3-6,3-4,3-1,2-14,2-13)
Comments: While my family has lived in the Quad City Area since 2014, I had yet to wet a line in the Hennepin Canal until this past spring. During a family camping weekend in June, I took a brief shot and was rewarded with a couple bass. On a hike the following day, I spotted several quality fish cruising its waters and was convinced that I should do some further exploring. Over the next several months, I made sixteen short visits and was pleasantly surprised with solid Top 5 fooled from Wyanet to Colona. All my fish were caught from the bank which can be hit or miss on accessibility along the corridor. Glad I gave it a go and plan to be back for more in 2022, perhaps with a boat in tow.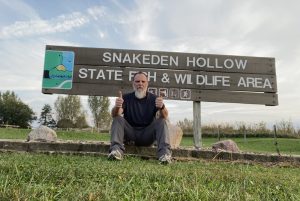 Knox County, IL Public Strip Mines (12 visits, 23 lakes – 3/20 through 10/10)
183 bass
42.00 hours
4.36 bass/hour
Top Bass: 4-4 (20") Booyah Buzzbait on 10/10
Top 5 Weight: 17-9 (4-4,4-3,3-9,3-1,2-8)
Comments: My old strip mine stomping grounds were a gold mine for my 2022 fishing. Not particularly surprising but still full of surprises even after hiking some of the areas for over 30 years. In fact, I managed to set a couple new family and friend lake records along the way. Plenty of good water down that way but you've got to be willing to put in a little work in terms of exploring and trial and error. It's fun to continue to learn about spots that I first fished in my 20s. Now, as I hit the mid-50s I wonder how much longer I want to keep putting forth the effort. Well, I'm all in again for 2022 and have been hitting the treadmill in preparation.
2021 provided a great mix of old and new fishing holes and the vast majority are on the list again in 2022. As always, every outing will get a fishing report here on the blog. In addition, I am contemplating some new challenges on many of those old lakes. But in the meantime, there are still some 2021 details to wrap up along with the final stats and 2021 Top 5 champion reveal. Stay tuned and talk to you later. Troy