I am a stat guy, so I really dig the numbers for my fishing trips as the previous post conveyed. However, there is a learning aspect to every trip that is enjoyable as well. Whether it is employing something you've learned in the past, or obtaining new information in the present, both will contribute to future success. And this is particularly true on new water, like The Canal.
Lessons
I need to fool around more with the Whopper Plopper as the topwater season progresses.
When you are unable to Prowl The Canal in person, invest some time prowling it on the internet.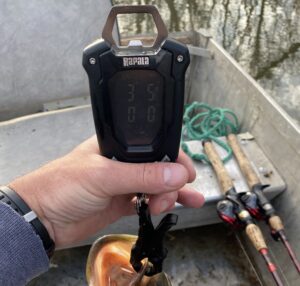 Speaking of the internet, you've gotta love it for a fix. In this case, I learned how to switch my scale back to pounds after inadvertently setting it to kilograms.
Thank goodness that my "phone" is also a calculator, so I don't have to do the metric conversion in my head.
A watercraft is the ticket, even if it is probably fifty years old with a near fifty-five-year-old "motor."
Before the weeds take over, some spots on The Canal are awesome for spinnerbaits. Just the ticket for a guy who caught the fishing bug in the early-80s when spinnerbaits ruled.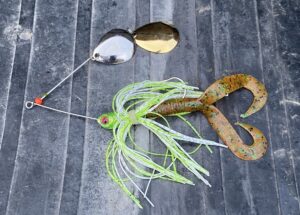 The Canal is a great place to beat the wind. Unless it is getting a direct hit, even the recent gale force winds are negated on much of the narrow, predominately east-west waterway I fished in April.
There are not many true points on The Canal. But when you find one, fish it from different angles with different baits and at different times.
The Canal is a good spot for a young "Guest Prowler" as it is a great place to learn.
Make sure that you have a wacky rigged Senko at the ready when fishing the Whopper Plopper or other topwater lures. A well-placed follow-up on a missed strike is usually too much for those shallow water bass to resist.
April was productive in terms of both numbers and knowledge. A pair of May trips have contributed more of the same but those are tales for a future wrap-up. And with less than a year of experience on The Canal (just over 40 hours), there is plenty more to learn. Talk to you later. Troy