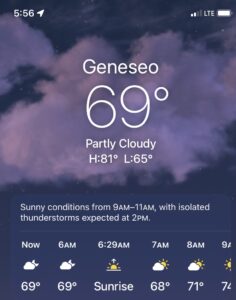 I kicked off the Labor Day weekend with a pre-dawn Saturday morning trip to The Canal. While the shorter days adversely affect my opportunity to fish on weekday evenings, the later sunrises mean that I can get up a little later and get to the water while it is still dark. And that's just what I did on this outing in landing my first bass before it was officially "daytime." That fast start continued until the sun rose over the tree line and brought a tough bite. Read on for the rest of the story.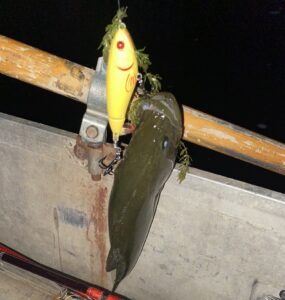 6:00am – Third cast bass with a new Whopper Plopper 110, it's a winner
Stats
Date: September 3
Time: 5:55am-8:55am
Totals: 7 bass
Weather: Partly cloudy to sunny/breezy
Lures: Whopper Plopper 110 (bone) – 6 bass, Special K Spinnerbait (bleeding shiner) – 1 bass
Top Bass: 2-4 Whopper Plopper
Top 5 Weight: 6-5 (2-4,1-7,1-0,0-14,0-12)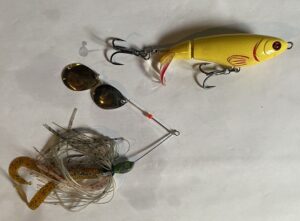 Winning Lures
Notes and Nonsense
Mosquitoes – So far this year, I have not been tormented by mosquitoes on my Canal outings. In contrast, last year while prowling on bike or by foot, I got tore up on several occasions. This prompted me to purchase a Therma-Cell mosquito repellent device last summer after a recommendation from a fellow angler whom I spoke with as we crossed paths on The Canal. Of course, without any mosquito issues so far this year, it is sitting somewhere in the garage. I really should grab it now and pack it with my fishing gear to see if it works as I have my doubts on such products and hate the sprays. I have heard of a Vanilla Bug Spray that is supposed to work too but have never tried it either.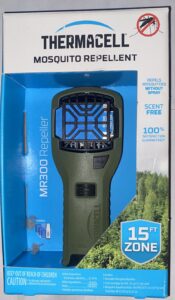 Doesn't do much good in the garage
Strong Start, Slow Finish – As noted in the intro, I landed my first bass in the near dark before sunrise at 6:00am. By 7:01am, I had five bass in the log and was thinking that I was really onto something. However, in the next two hours I only managed to fool two more fish. Once the clouds dissipated and the sun rose above the tree line it was game over on the consistent bite. Much of The Canal runs east to west so this time of the year the sunlight is a direct hit. I'm guessing that this pushes the bass into the abundant weedy cover where I have a tough time raising their interest. Several fellow anglers recommend a topwater frog, but being a creature of habit, I have yet to put down my other lures and give it a fair shake.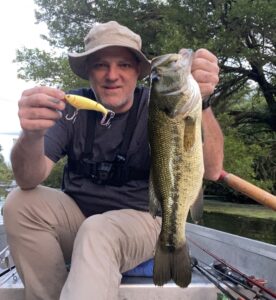 6:31am – Top Bass at 2-4 (18″) on the Whopper Plopper
WP 110 Debut – Unlike my hesitation to commit to the frog approach, I have bought into another topwater bait called the "Whopper Plopper." Not only does this prop style lure have a cool name but it is quite addictive. I have several of these from when the lure first hit the market, but I could not find one that really did the trick for me. The size 90 models were too small and didn't cause enough commotion. The size 130 model was too big and felt more like chunking a muskie plug. So, last week I ordered the mid-size 110 model and found it to be just right. Immediate feedback always helps as I landed a bass with my third cast on this outing and the lure accounted for six of my seven bass. It has since seen success on another stretch of The Canal but that is a fish story for a later day.
A fast start and a slow finish to the morning in kicking off a three-day Labor Day weekend which would feature two more sunup outings. The Sunday trip was an overdue visit to some Knox County strip mine waters with Brent and the Monday wrap-up would be back on another stretch of The Canal. Stay tuned as the conditions were perfect both days and the bass responded well. Talk to you later. Troy