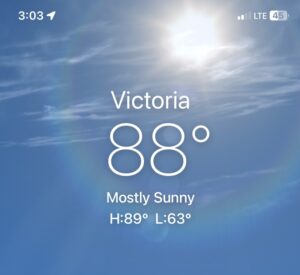 On the heels of a successful scouting trip two days prior, I headed back to the Knox County public strip pits on a Monday vacation day. This time, I took the boat with the aim of an on the water and on the bank combination approach. It worked out just fine as noted below.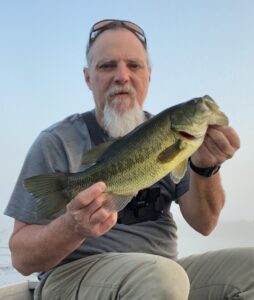 6:09am – Quick feedback with a 2-4 (16″) bass on a Senko right after launching the boat
Stats
Date: July 24
Location: Knox County public strip mines (5 lakes)
Time: 5:45am-2:40pm (7.00 hours fishing, the rest rowing/walking/driving)
Totals: 36 bass
Weather: Partly sunny/calm to breezy, 64-89F
Lures: 5" Yamasenko wacky rig (various colors) – 26 bass, Spro Flappin Frog 65 (natural red) – 5 bass, Strike King Red Eye Shad (sexy shad) – 3 bass, Booyah Buzzbait (black) – 1 bass, Mann's Baby 1- crankbait (red craw) – 1 bass
Top Bass: 4-1 Spro Frog
Top 5 Weight: 11-3 (4-1,2-4,1-13,1-10,1-7)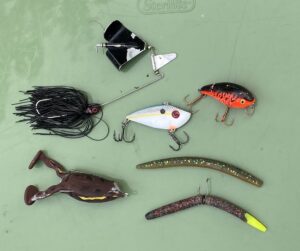 Winning Lures
Notes and Nonsense
Plan A – I considered my first spot to be my best shot at some quality bass. And four minutes after putting in the boat, I had a solid 2-4 in the log courtesy of a Seno wacky rig. The next two hours would only produce two short bass and so it was time to shift gears.
Plan B – Originally, I intended to walk for the second leg of the trip but instead I opted to take the boat on a lake that I had fished very little since a few lengthy visits in 2013. Not much had changed as far as my results with impressive quantity (20 bass in three hours) but lacking quality (four at 12" or better and Top Bass at 1-10). Even so, it was fun to explore nearly the entire lake and hit spots that I had never previously fished.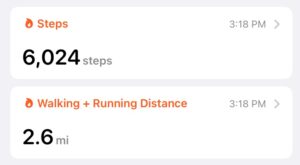 Not a crazy walk but weeds were tough and I'd already rowed a few miles to start my day
Plan C – After a break to hydrate and eat a sandwich, I set off on foot at 12:30pm to end my day. Having been up since 3:45am and putting in just over five hours in the boat, I was already feeling a little beat. Three lakes and one hour and fifteen minutes of fishing added thirteen more bass to the creel, making for a highly successful day.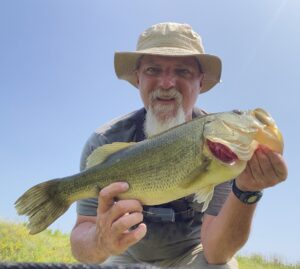 1:43pm – Top Bass at 4-1 (20.5″) on a topwater frog
Top Bass – The second of three stops on my walk would produce my Top Bass of the day. At 1:43pm under bright sunny skies, I got lucky, and a big bass smashed my Spro Flappin Frog as it buzzed across a stretch of bland looking open water. Far from what I would consider a top spot on the lake but just one of those right place at the right time situations. If you have a lure in the water, anything can happen. There's more to tell about this Top Bass catch and this outing in general but those details will be future posts to keep this one from running on for too long.
It would be tough to ask for a better summer day on the water as the bites were plentiful and any time that I can post a double digit Top 5, the outing is a winner. I left wore out after a long day, ample exercise, and warm temperatures. But the latter aspect paled in comparison to my next outing. Stay tuned and talk to you later. Troy