It's always good to get a late season submission as the fishing days for most of us are winding to a close.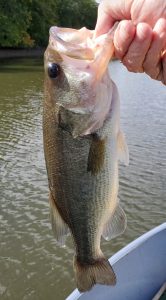 Weight: 1-5
Angler: John Kirkemo
Date: October 14
Weather: Cloudy with rain early followed by clearing skies and sun
Water Temp: 67-68F
Location: Lake Storey
Lure: Wacky rigged Senko
Angler Comments: Not much action with only light taps on the wacky worm until a soft hit by this fish near some submerged timber. No other fish caught in about three hours of fishing. Tried a Chatterbait for awhile but no hits.
Top 5 Weight: 11-14 (2-10,2-8,2-8,2-6,1-14)
Thanks, John, for the fish. Good to see you on the water that day and appreciate you introducing me to this specific bass. For a little something different, here is a look at this Top 5 catch from my perspective.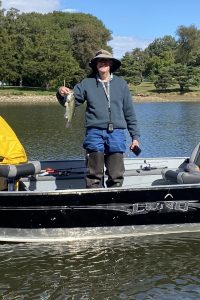 Talk to you later. Troy