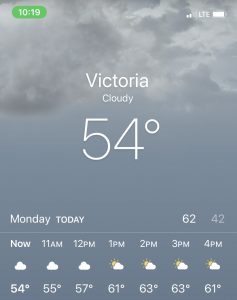 Some of my public strip mine fishing holes have a limited window of opportunity. In this case, access ended on September 28 so I invested a vacation day for the 2020 farewell visit. I was hoping for a good parting shot but I had concerns that a significant cold front might have the bass in a less than cooperative mood. Read on for the outcome.
Stats
Date: September 28, 2020
Location: Knox County, IL public strip mines (6 lakes)
Time: 10:35am-4:55pm (4.75 hours fishing)
Weather: Partly cloudy to overcast/breezy to windy/brief rain
Air Temp: 54-57F
Water Temp: not available
Totals: 43 bass
Lures: Strike King Red Eye Shad (sexy shad) – 25 bass, War Eagle Spinnerbait (Never Fail) – 8 bass, Chatterbait (bluegill) with Zako trailer (smoke) – 7 bass, Mann's Baby 1- crankbait (parakeet) – 3 bass
Top 5 Weight: 8-5 (2-12,1-7,1-7,1-6,1-5)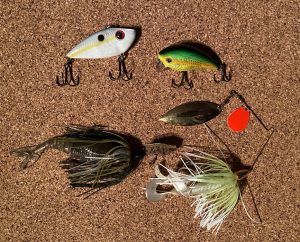 Winning Lures
Notes and Nonsense
Cold Front/Crunch Time – As noted in the intro, this was the final day for fishing on the site and I always like to get one last chance at the bass. Of course, you can't control the weather and I highly prize my vacation days so it was do or die regardless of the prevailing weather conditions. The area offers plenty of smallish bodies of water that make for a fun approach of spot hopping. If they aren't biting in one spot it ain't far to new water for another try.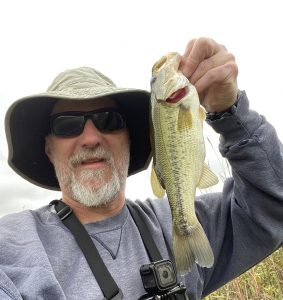 10:36am – First cast, first bass
First Cast Bass – It sure didn't take long to get some feedback from the bass as my first two casts resulted in catches. I was certainly pleased but admittedly a bit surprised although the narrow cut I chose for my initial casts has the "like shooting fish in a barrel" potential. It features a trough where the bass pretty much have to stack up as the remainder of the lake is quite shallow. I call the spot "Beamon Lake" in honor of the longtime world record long jumper, Bob Beamon. In low water years, the spot is so narrow that he could probably clear it in a leap.
50 Bass Day? – After two bass on my first two casts, my outlook on the day improved considerably almost to the point of getting a little cocky. While only two casts into my day, I was pretty certain that I had lucked into my goal of finding my fall feeding frenzy bite. Two bass in two minutes and roughly six more hours to roam had me shooting for a 50 bass day. Although I ultimately fell short of that number, no complaints. I definitely could have lingered on a couple spots that were cranking out some 10-12" fish but opted for a shot at some larger bass and eventually found a few.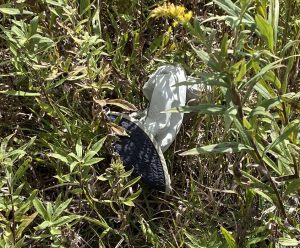 My ancient floppy hat nearly met an untimely demise
Close Call – Near the end of my day, I ditched my hat on a particularly long stretch of walking between fishing holes as I started to work up a sweat. Instead of on my head, I put my hat in my hand along with my collection of half a dozen rods and reels. After a few casts at my destination, I figured that I'd better put my hat back on as I'm a little lacking on hair up top. However, my old floppy hat was not among my rods and backpack in the shoreline weeds. Nope, it was somewhere in the waist high grass over the last quarter mile or so of hiked ground. Fortunately, after only a few minutes of backtracking I found my lucky lid. I was quite grateful as not only did it save me some sunburnt scalp but it will also allow me to give the old cap a more fitting farewell someday.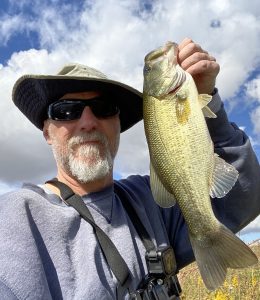 2:38pm – Top Bass (tie) at 16″ and 2-1 on a chatterbait with a tip of the cap to some serious wind
Top Bass – The top three fish on the day came from my next to last stop on the hike. Historically, this spot has been my best producer of quality bass. I call it "2×4 Lake" in honor of a pair of four pounders caught back in 2013 on my first ever visit to the lake. The following spring I fooled another four-pounder from the spot but elected to stick with my original name as what sense does "3×4 Lake" make?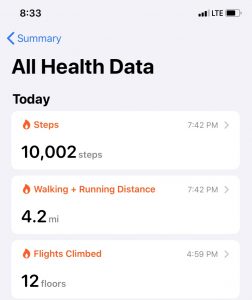 The epitome of a grand finale as the gates closed on this batch of fishing holes. It takes some work putting in four miles of hiking but I truly enjoy this type of fishing as much as any other approach. This makes eight years of exploring and I still learn something new every time out. The ups and downs, surprises and disappointments, small bites and big bites always keep me looking forward to the next chance to visit. Only 179 days until the April 2, 2021 opening day. Got it marked on my calendar but plenty of other fishing holes out there in the meantime. Talk to you later. Troy