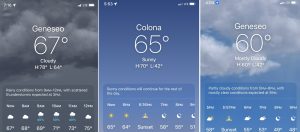 It's time to catch up on the latest visits to the Hennepin Canal as I head towards the end of my first year of fishing the interesting and historic corridor. An impressive summer bite had my hopes high for a fall feeding frenzy. Read on to see how October played out.
Stats
Date: October 2, 17, 30 & 31, 2021
Location: Hennepin Canal – Henry County, IL
Time: 8.00 hours total (three evenings, one morning, two hours each)
Weather: Varied but pleasant in the sixties
Totals: 10 bass (daily breakdown below by date)
Lures: Mann's Baby 1- crankbait (red craw) – 4 bass, Rebel Pop'R Zell Rowland Model – 2 bass, War Eagle Spinnerbait (white/chartreuse) – 1 bass, Bomber Flat A Crankbait (baby bass – 1 bass)
Top Bass: 2-0 (Mann's Baby 1-)
Top 5 Weight (only three at 12" or better): 4-5 (2-0,1-4,1-1)
Winning October Lures
Notes and Nonsense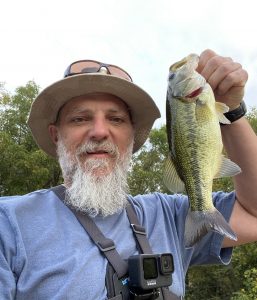 October 2 – Top Bass at 13″ and 1-4 on a Pop'R
October 2 (4 bass) – One week prior, the same spot, same time of the morning and similar weather conditions saw my first two casts land nearly six pounds of bass. While it didn't take me long to fool one on this visit, it was just slightly over a pound. It would also be the largest bass of the trip. I did have an enjoyable chat with a couple boat anglers who provided insight on The Canal as well as some Knox County public strip mine ground. The latter info was news to me and may come into play in 2022.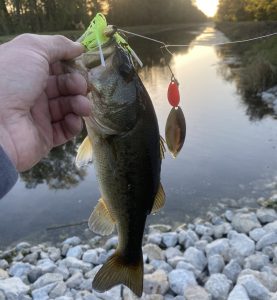 October 17 – Lone bass and happy to avoid an embarrassing shutout
October 17 (1 bass) – This pleasant fall evening had my hopes high for finding a flurry of fish feeding. That couldn't have been further from what transpired. I focused on a productive stretch of water and never even had a bite in the first hour and a half of casting. I was honestly resigned to the fact that I was going to be shut out on The Canal for the first time. However, a last-minute bite near the parking lot saved the day. Not a big bass but infinitely better than nothing.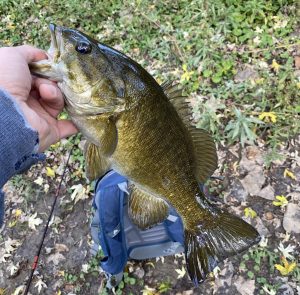 October 30 – new Top Smallmouth Bass at 15.5″ and 2-0, haven't caught one in years
October 30 (3 bass) – Well, two out of three ain't bad in terms of successful stops along The Canal. The action was far from fast and furious, but I did wind up with a cool Top Bass. Coming in at two pounds even it also established a new all-time Top Smallmouth Bass mark. In the interest of honesty, it did not come from The Canal but rather some nearby moving water. And that's all I'm going to say about that.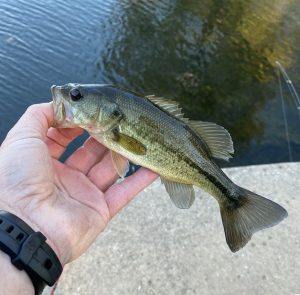 October 31 – Halloween bass, not very scary but as good as it got
October 31 (2 bass) – I had a few free hours before the official Halloween night kicked in, so I decided to scout some new ground on The Canal. My aim was to evaluate a few stretches that had intrigued me during jogs and bike rides a few years back. The trip was a learning experience, and the lesson was that most of the spots are not worth a return visit. For the most part the waters were just too silted in and not worth the effort when I have plenty of better, deeper, proven water. Only a pair of small bass joined the logbook, but mission accomplished in eliminating unproductive water.
While I was optimistic about a solid fall bite on The Canal, I just couldn't find it. Whether it was me or the bass to blame is up for debate. Time, daylight, and weather will tell if I make another visit in 2021. Regardless, it has been an entertaining, educational, and productive several months of summer and fall fishing on the historic waterway and I look forward to adding some spring trips in 2022. Talk to you later. Troy